THE DEVIL'S PLAYLIST
A NOVEL / J. Powell Ogden
"Are you ready for the chills of a DARK FANTASY that blurs the line between real & imagined horrors?"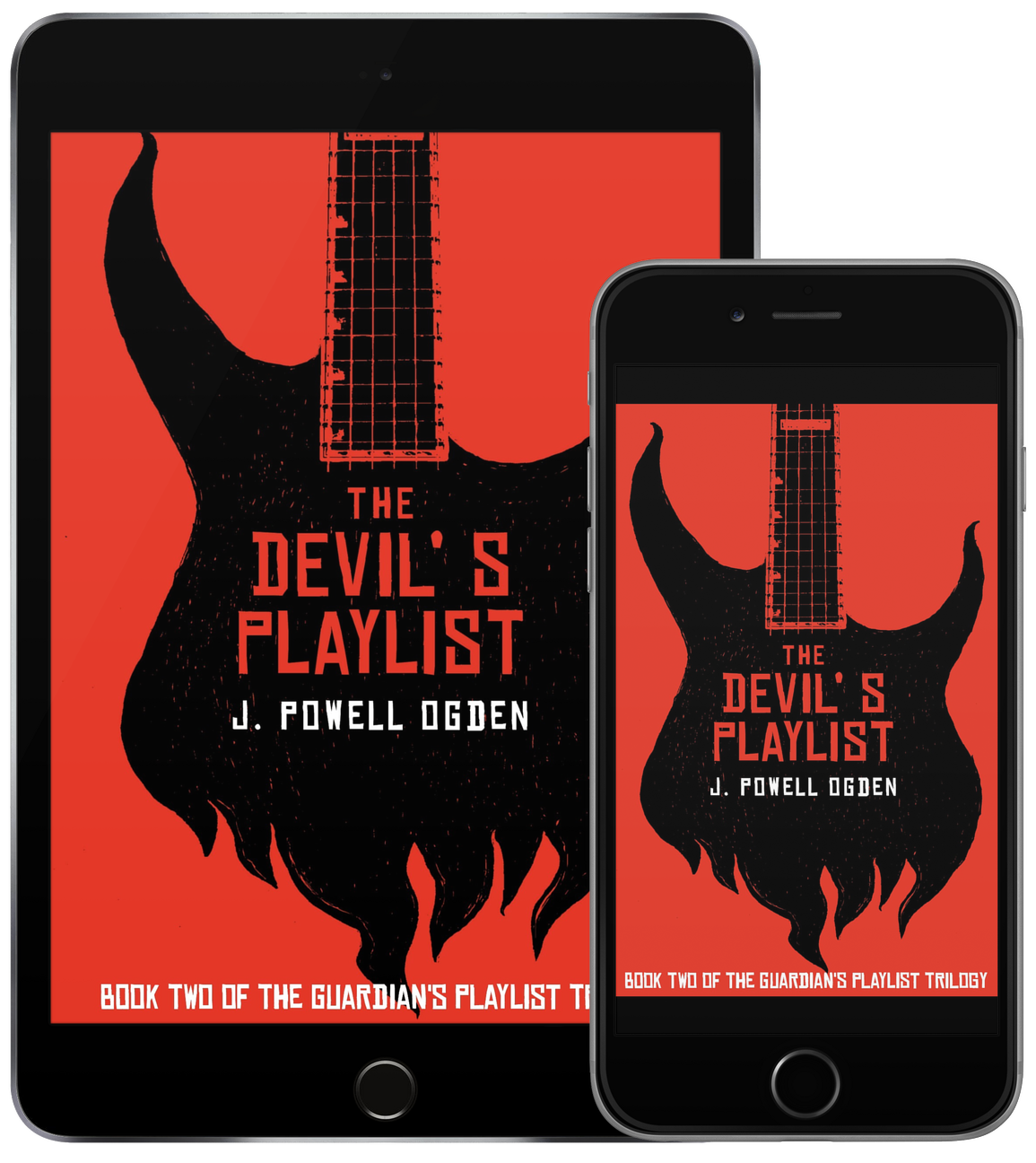 ---
---
"Set against a Fentanyl-fueled overdose epidemic savaging the west side of Cleveland, the Devil and his Demons push Cate, Michael and Jason to the wall.  They'll each have to decide what they stand for before they can protect the ones they love."
CATE FORSYTHE
As she hunts down the prophecy that landed her on the Devil's hit list, Cate itches to fight back, but she won't be strong enough unless she forgives herself for the tragedy she caused while under his influence—a task that seems impossible until the last person she would expect offers to help.
JASON KING
As Saint Joan's rising varsity basketball star, he had all the right answers and money to burn. Now, addicted to heroin and trapped in an afterlife run by demon-led gangs, Satan offers him a deal. With a score to settle, Jason has no qualms about bargaining with the Devil…until he discovers the dark truth about himself that changes everything.
MICHAEL CASEY
After he died, Cate risked everything to drag him back from the darkness.  Now, he swears he'll protect her from the Devil, who wants her dead, and a freshly dead enemy, who wants revenge.  Michael hates Cate's ex-boyfriend, Jason, but things get complicated when he finds out one of them left a little piece of himself behind.
Subscribe to The Guardian's Playlist Trilogy Updates List